How to use the Photographic Archive
Navigating the Photographic Archives
From the main menu choose "PHOTOS"

In the next page choose the category of your interest.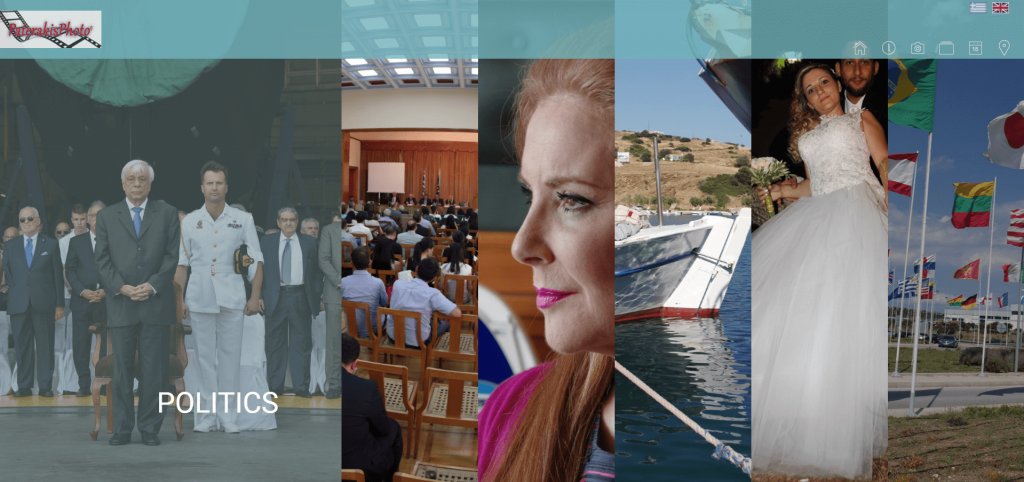 In the next page you can browse through the 10 most recent subjects of the selected category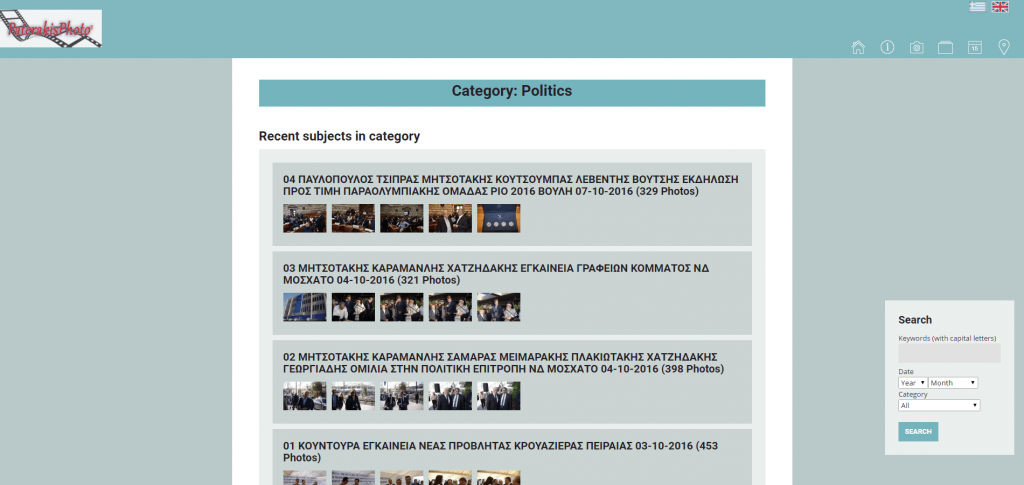 Clicking on the title or any thumbnail of any subject you are transferred to the subject page where all the photos are presented in thumbnails divided in pages.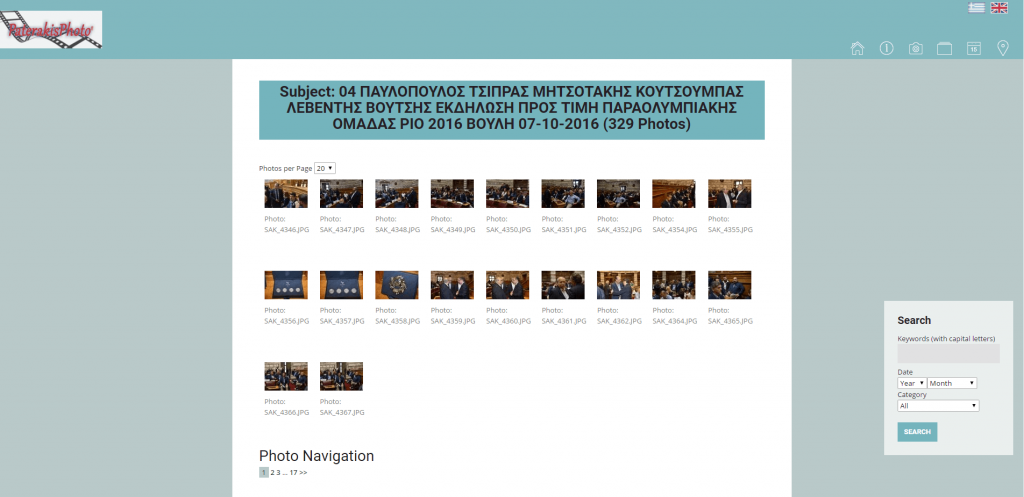 You can change the number of the photos per page to your liking using the "Photos per Page" drop-down menu.

Clicking on the thumbnail of any photo, you are transferred to this photo's page where you can see a larger preview.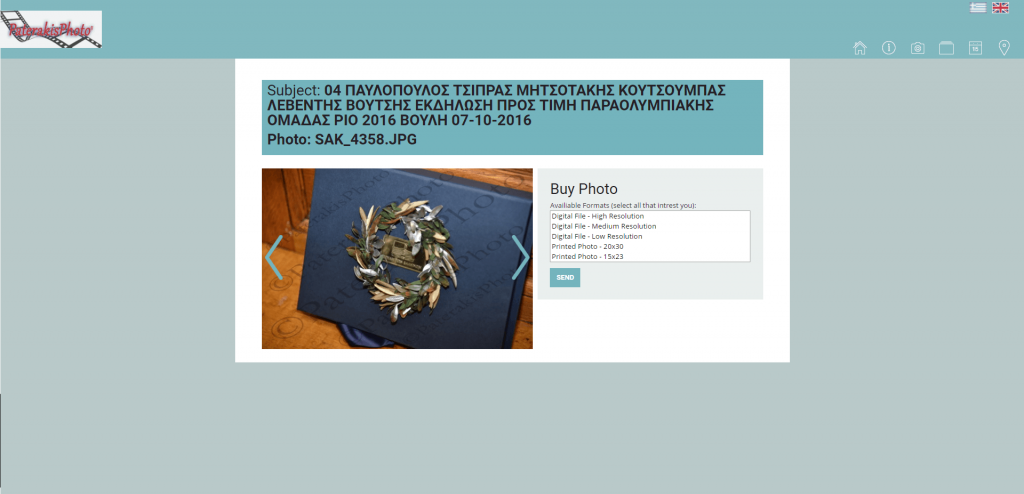 You can navigate through the subject's photos using the arrows on the photo. Alternatively you can you use the arrow keys on your keyboard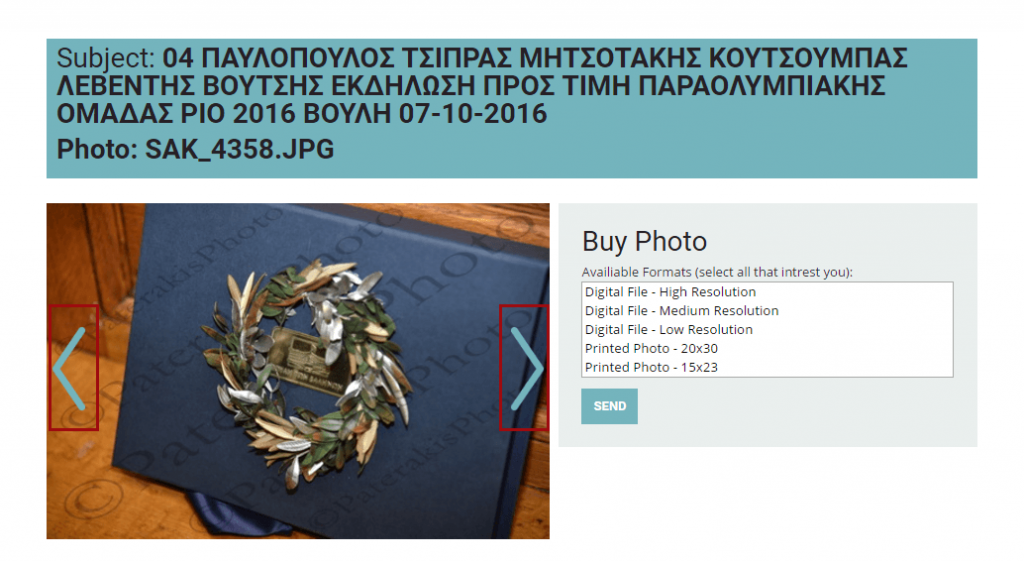 If you want to return back to the thumbnail page of this subject, you can click on the title.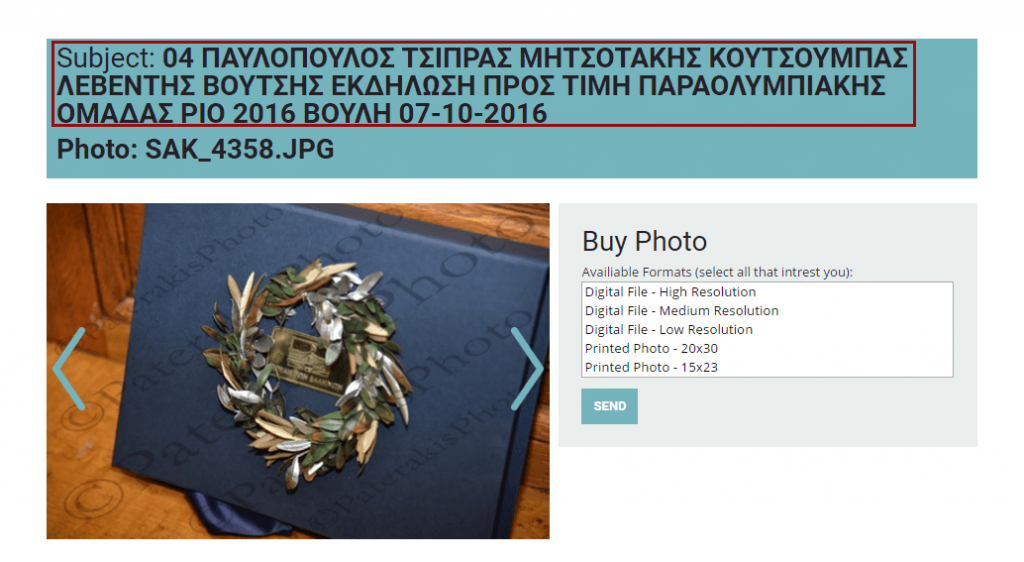 From this page you can also express your interest to buy a photo by completing the form on the right side of the preview. After selecting all the formats that interest you, click on the "SEND" button.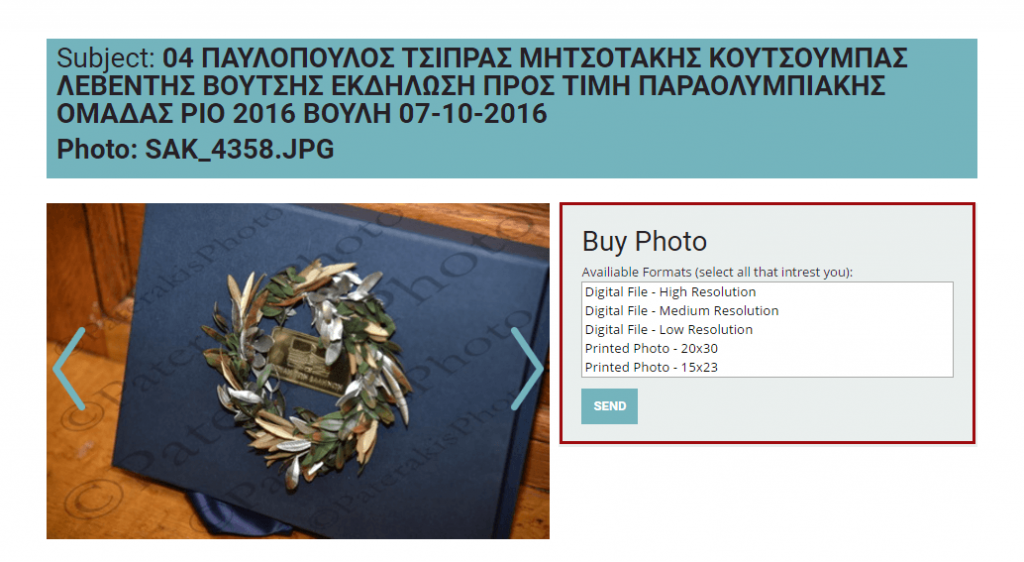 Complete the form that follows and you will be contacted as soon as possible about the cost, the means of payment and the delivery options.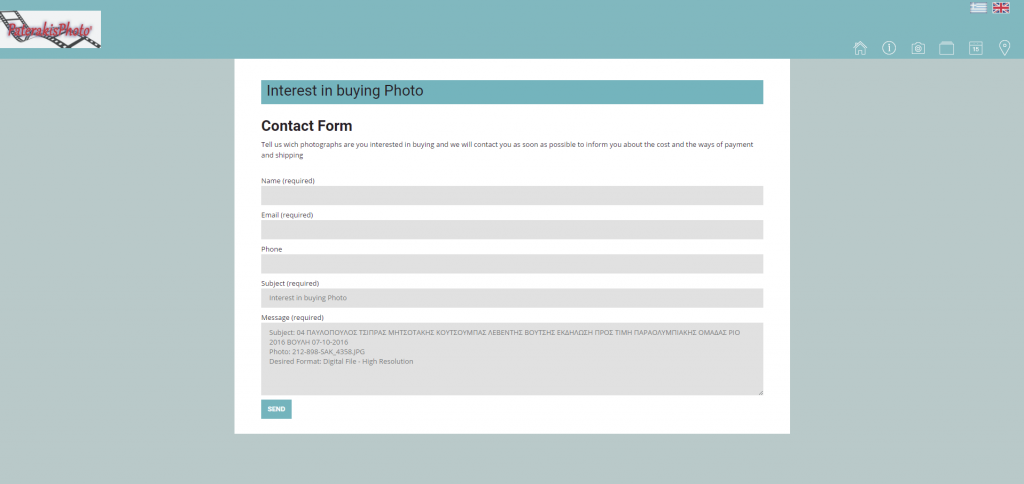 Search
If the subject that interests you does not appear on the most recent subjects on the category page, you can search through our photographic archive using the search panel on the right side of most pages.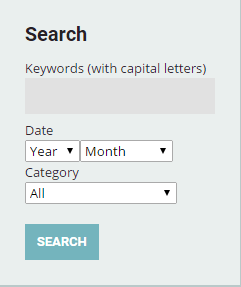 From the search panel you can search using keywords and filter the result by category, month or year. Every field can be used separately or in combination with others to contact more broad or narrow searches.